An evening with the lute
Hold history in your hands - spend an evening with the lute!
A fascinating and engaging introduction to the history of the lute, using as many of them as will fit into my car! Illustrated with live music on a visually and aurally stunning array of plucked instruments, including an Arabic oud, lutes of all sizes, and Magno the two-metre theorbo, whose back is made from more than 100 pieces of wood. Performances can be tailored to run with or without an interval, but a minimum of one hour is recommended. In addition to the instruments, audiences can examine facsimile music sources, wood samples, gut strings, and other lute-related material.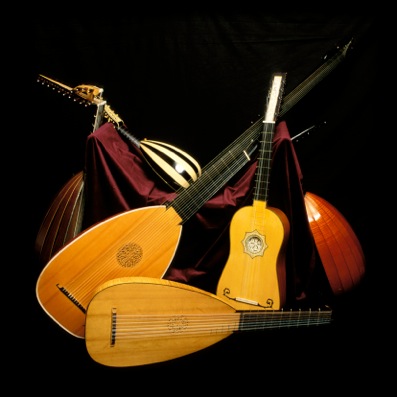 Photo by Ian Baldwin